I've been lurking on this site for a very long time, but I've never posted before.
First, bear with me while I cover a brief introduction. Feel free to skip ahead if you don't care about this part. A few years ago, I owned a game development company called Pillar 4 Entertainment. I had an amazing team of talented artists, programmers and sound engineers. We had an investor, and traveled the country, meeting other developers. Tragically, this all went to heck when we were betrayed by our investor, who left us 100k in debt.
Because I'm a stubborn bastard, we worked through it and broke out on our own. We did some freelance development, and even released a couple games on Facebook and the iPhone. Sadly, in the end, we couldn't stay afloat. Money ran out, and both games were shut down.
Since then, I've finished writing my novel (and continue to work on that series), but I've kept in contact with my friends from those glory days of game development. Recently, while chatting with them, we decided, why not, let's just put together a game in our free time. However, I'm no fool, and I've been down this road before. Even as a hobby, if we hope to see this through, we're going to need help.
Current Day...
The game we are developing was originally inspired by X-Com (I have been a die hard fan for as long as I can remember... ok, so actually the mid-90s), but it is so much more. So, if you're an X-Com purist, you may want to just move along. If you're overly ambitious like me, on the other hand, please read on.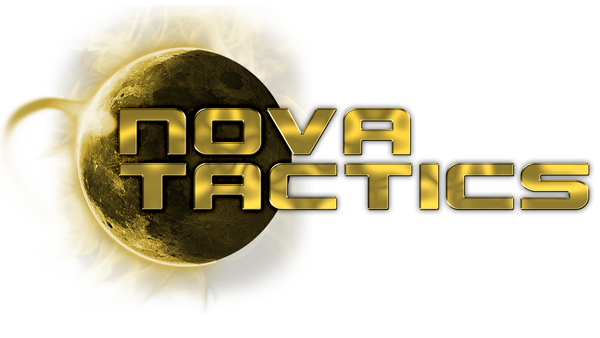 Nova Tactics is a multiplayer game of empire management and tactical combat. Indulge me for a moment, but please don't get overwhelmed (or think I'm crazy...yet). Nova Tactics combines aspects of many different games, but ONLY where it is relevant to the overall concept. That concept is "To create a complex (not complicated) strategy game that the players will actually care about". (Also bear in mind that the following examples are not necessarily games I enjoy. They just happen to be the most popular host of the aspects I'm trying to convey.) It has:
the Empire Management of Evony (except, instead of castles, those will be planets...)
the city customization of War Commander (and most other Facebook games)
and, of course, the combat of X-Com
...with a dash of X-Com flavored FTL for our ship combat
Alright, enough of that. Now, there are the wide-eyed fools out there thinking "this is brilliant! Sign me up!", and then there are the realists thinking "this guy's nutty. This will never happen."
I'm looking for people from that second group (although, I'd appreciate a better attitude. Seriously. Negative Nancy). Why? Because the people that think this will be a joyous sure thing clearly lack the experience we need. The realists know what they're talking about, and will be the most helpful in this mad task.
Now, on to the details.
Who we are:
Phil (me): Game designer, graphic designer, web designer, writer and programmer. (Back in the day, I was a solid C# programmer, but it is a perishable skill, and I'm working on getting back to where I was.)
Kevin Pacheco: Code Ninja
James Brady: 3d Artist, Texture Artist, Animator and Concept Artist. - Portfolio
Nick Schommer: Programmer, math genius and "business guy".
I do have other potentials that I have worked with in the past, including VERY experienced programmers, musicians and artists. However, I have not approached them about this project yet. I may talk to them as needed, but I'd like to see how things go here first.
Nova Tactics will be written in C#, using the Unity 3d Engine
and the Photon Server

What we really need are programmers. Specifically, I'd love a developer experienced with client/server programming. While I was no slouch in C#, client/server programming was gibberish on my best days. Any other contributors are welcome as well, of course. 3d artists (hard surface and organic). Animators. Graphic designers. Sound engineers. Various programmers (client-side, AI, GUI, etc.)
There's no pressure, and no deadlines. We're all just fans who happen to have some skill that could make this a reality. If you'd like to lend a hand, it would be very much appreciated. You can reply here, or email me directly at phillip.krosse@gmail.com
And now, for some unrelated videos of our past work (just to prove that we were once capable)
Aphelion Squadron (basically Starfall: Ronin before it became an iPhone game)
Thanks for your time. I hope to hear from you soon!
Edited by khanstruct, 22 August 2014 - 02:26 AM.