Something weird just happened to me. Alright, I transfer some devastator cannons amongst my bases to for base defence stuff. Anyways, I get a warning that I am out of storage space at my manufacturing base. I figure my biotransports are ready, so I check. Sure enough, I had three new shiny ships to be sold.
So, I sell the the suckers for a little bit of cash and try reassigning the workshop. It tells me that I still don't have any storage space left and I'm saying, "

, how can that be." I go to my inventory and everything looks fine.
Then I notice this:
---------------------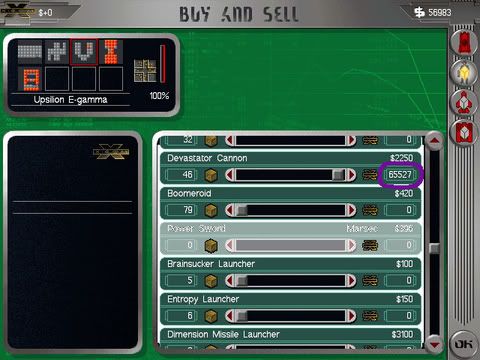 ---------------------
And after the sale of the mysterious cannons: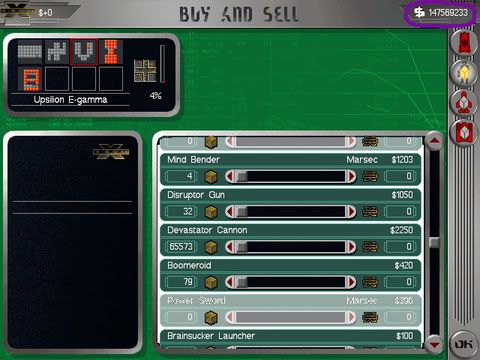 :happybanana: :happybanana: :happybanana: :happybanana: :happybanana:
Now, wth happened that I suddenly got that many cannons?
edit: redid the pictures
Edited by Tiberius_51, 09 August 2004 - 10:10 AM.