I hope it's ok for me to post this - I've posted on these forums before a few times but lost access to my forum account when my email provider when belly up and I could no longer reset my password (can any admins help me with this?). Anyways I've been lurking since but created a new account to show you a game I'm working on that has been heavily inspired by my XCOM addiction since the late 90s.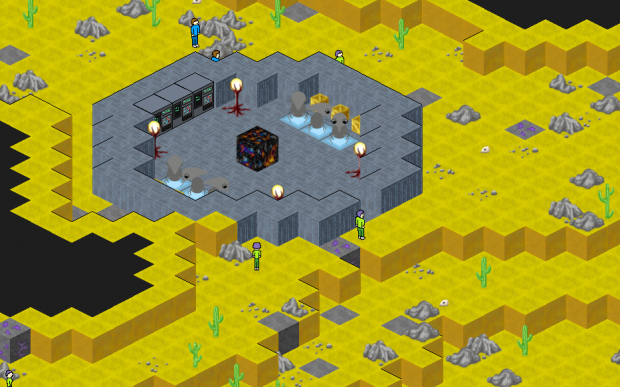 It's not a straight XCOM clone, it's an open world realtime strategy (so Apocalypse-y) with world exploration and survival mechanics called Isomer (link to
IndieDB page
). You also command alien troops landing on different worlds rather than humans which is traditional in XCOM games. This is a game I've been coding for some months and my decades long love of XCOM has greatly shaped a lot of the unit management and combat mechanics.
I really hope you guys like it!